Thursday Workshop Details!
Thursday Workshop Schedule
Plus 90 days of video replay access!
2021 Distinguished Workshops
Th. Sep. 2nd – 12:00-2:00 pm ET
Before you were born, you planned the greatest challenges you've experienced in this lifetime. You did this in part in order to cultivate and express certain Divine Virtues – qualities that are important to your soul. The Divine Virtues Exercise will give you insight into which virtues you're working on; that is, into the deeper spiritual meaning and purpose of your most difficult experiences. Once you know which virtues you're working on, you can cultivate and express them in a much more conscious and less painful manner.
You will need a pen or pencil (pencil would be better) and a few sheets of blank paper. You will also need to have printed out a copy of the attached list of Divine Virtues, plus the definitions and instructions sheets. Please read the attached instructions for the exercise at least once prior to the workshop. 
Handouts (password will be provided to attendees later)
For more information visit Robert online at www.yoursoulsplan.com or write to him directly at rob.schwartz@yoursoulsplan.com Testimonials located at: https://yoursoulsplan.com/index.php/events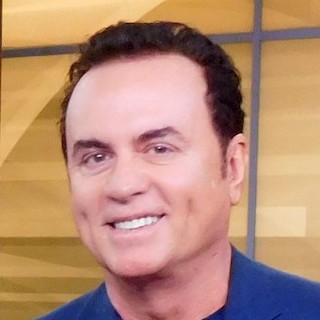 Spirit Communication with Mark Anthony
Th. Sep. 2nd – 2:30-4:30 pm ET
Join us for an uplifting and inspiring Zoom event presentation by Mark Anthony the Psychic Lawyer® who is featured on National TV and Radio Show. He is the co-host of "The Psychic & The Doc" on the Transformation Network.
Mark will connect random audience members with loved ones in spirit. This is possible over the telephone and on Zoom/internet events because as Mark explains, spirits are pure energy who can move at the speed of light.
This event is for anyone open to the concept that life is eternal and that it is possible to communicate with our loved ones on "the Other Side."
* Please refrain from imbibing any alcohol as that could impact your connection through Mark with the spirit world*


About Mark Anthony the Psychic Lawyer/Psychic Explorer ®

Mark Anthony the Psychic Lawyer/Psychic Explorer® is a fourth-generation psychic medium who communicates with spirits. He is an Oxford-educated attorney licensed to practice law in Florida, Washington D.C., and before the United States Supreme Court. The media dubbed him "The Psychic Explorer® because he travels to mystical locations in remote corners of the world to examine Ancient Mysteries and Supernatural Phenomena.
Mark appears nationwide on TV & Radio including CBS TV "The Doctors," and Gaia TV's "Beyond Belief with George Noory." He is the co-host of "The Psychic and The Doc," on the Transformation Network.
He's a headline speaker at conventions, expos, and spiritual organizations such as the Edgar Cayce A.R.E., International Association for Near-death Studies, Theosophical Society, Vail Symposium & universities including Brown, Columbia, Harvard & Yale.
Mark Anthony is a columnist for Best Holistic Life Magazine and the author of the best-sellers NEVER LETTING GO and EVIDENCE OF ETERNITY. His highly anticipated cutting-edge new book THE AFTERLIFE FREQUENCY will be released in October 2021.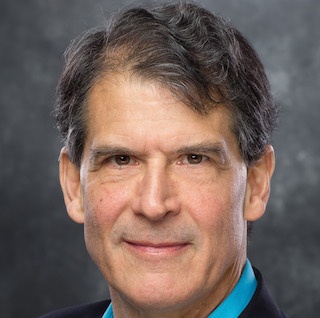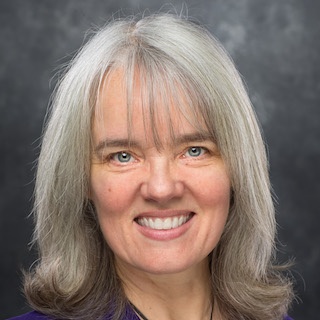 Transformation through Spiritual Experience
Eben Alexander III, MD & Karen Newell
Th. Sep. 2nd – 5:00-7:00 pm ET
Near-death experiences bring about profound transformation, unmatched by any therapeutic techniques, including physical healing, shifts in worldview, an enhanced sense of meaning and purpose and the realization we are all connected through love. Profound transformative effects can emerge from spiritual experiences of all sorts, especially those that remind us of the bonds we share with our loved ones.
Specific features that might contribute to such life-changing metamorphosis are listed on the NDE Scale, developed by psychiatrist, Bruce Greyson. Using elements of the scale, assess your own NDE or spiritually transformative experience and learn how these same qualities can be cultivated through meditative and other techniques.  Connect to broader aspects of reality and come to know your place in the cosmos as a co-creative force.
 Objectives  
Discover how spiritual experiences contribute to unprecedented transformation for individuals and all of humanity. 
Learn how the crossroads between life and death offers an opportunity for profound spiritual growth and healing. 
Experience a sound journey to cultivate love of self and embody inner peace using a Sacred Acoustics audio recording.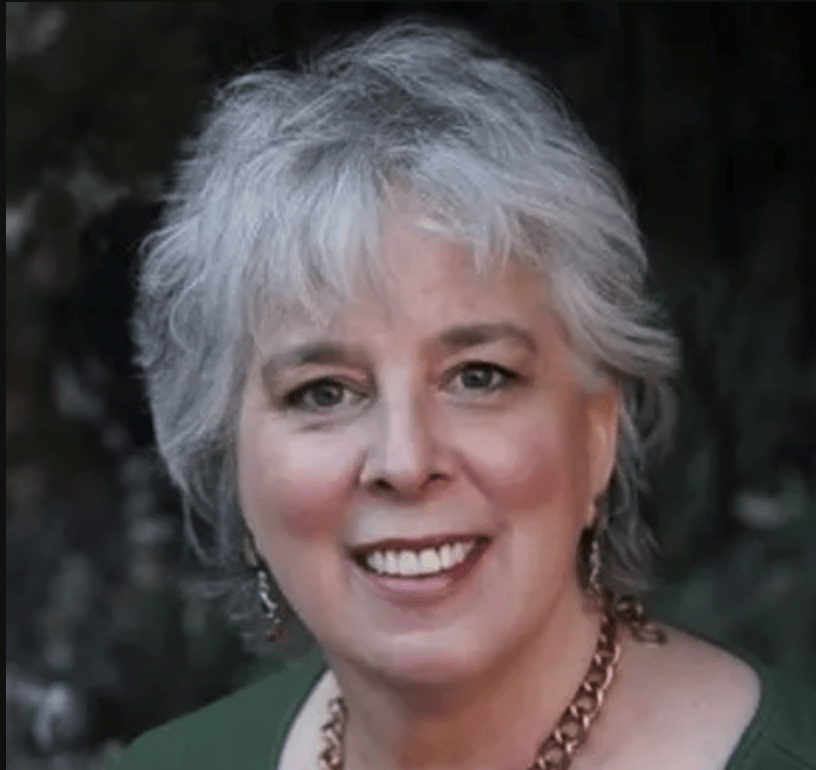 The Power of Rituals in Conscious Living & Conscious Dying
Th. Sep. 2nd – 7:30-9:30 pm ET
Did you know that simple rituals can help to lower your anxiety, relieve your stress, and process grief? It is simply magical!
In this workshop you will learn how to elevate the healing power of your own rituals, plus learn a variety of rituals that help transform regrets into gifts of gold.
When faced with the challenges in life, rituals promote ease so that you can find joy even in the most difficult situations. 
Caregivers, medical professionals, teachers, and corporate leaders have benefitted from learning how to create simple rituals that can be practiced during their busy day.
In this workshop you will:
Explore the elements that make a ritual powerful.
Experience the transformative nature of rituals.
Recognize the energetic variation found in maintenance rituals.
Don't miss this introduction to Kitty Edwards' transformational work. Her near-death experiences opened her vision to see what others do not see. She is a master teacher, author, and an Ayni Energy practitioner. In this workshop she offers you the opportunity to step into ceremony to expand your potential and live without regrets.
Bring 3 stones, a vessel (vase, bowl, glass) of water, pencil, and paper.  
Bonus materials: No Regrets Bundle & Conscious Caregiving Series
Kitty Edwards
Executive Director, The Living & Dying Consciously Project
 www.livinganddyingconsciouslyproject.org 
12:00 - 2:00 pm EDT Workshops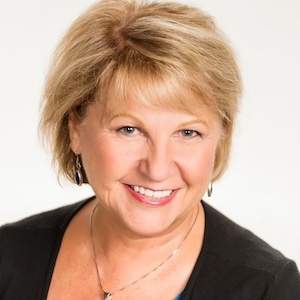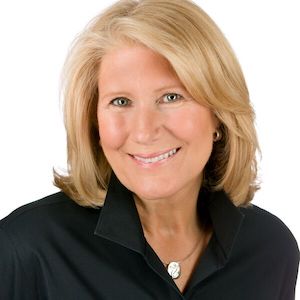 Trusting Spiritual Messages for Real-World Transformation
Risë Kasmirski, MA & Anne Pryor, MA
Th. Sep. 2nd – 12:00-2:00 pm ET
What if you could receive all the guidance, love, and support that you desire by tapping into the spiritual realm to receive messages from your loved ones who have passed? What if you could change the trajectory of your life by acting on the messages you receive?
Anne Pryor and Risё Severson Kasmirski have had extraordinary experiences through after-death communication with their friend Irene. They were directed by Irene to write about the afterlife and create stunning and unique paintings by breathing through the souls of the spirit world.
Anne has created more than 3000 soul paintings and Risё is a published best-selling author of the inspiring, true story about acting on the messages they received.
In this interactive workshop:
Understand how the spirit world communicates with us (friends and family who have passed, angels, guides, unseen helpers, the Divine). 
Learn how to connect with spirit through the 5A's to gain insights, direction, and access creativity. 
Tap into your LifeForce to enhance creativity and innovation.
Anne will model activating Lifeforce through a Lovitude™ Soul Painting demonstration.
Bring an open mind, a notebook, a few sheets of plain paper, and 3 colored markers.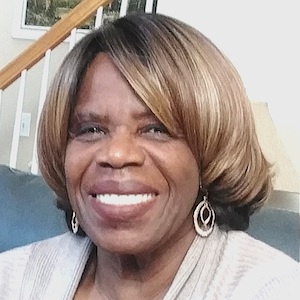 Near-Death Experiencers: Reclaiming the Lost Spiritual World
Th. Sep. 2nd – 12:00-2:00 pm ET
The presentation will start with a summary of my own NDE with emphasis on my review of my record at the Akashic Record. It will touch on the seven lives I saw there. A list of the after effects of awakening will be given. Details of the learning curve that emerged out of the experience – Self Discovery, release and renewal techniques. Consciousness and vibration upgrade. Session will close with vision for the future. IANDS mobilization of NDEs/STEs and research reaching out to manifest John Lennon's dream of the Brotherhood of Man.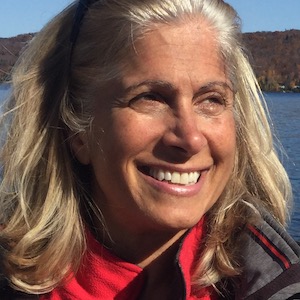 A Deep Dive into the Wisdom of Sound Meditation
Th. Sep. 2nd – 12:00-2:00 pm ET
Join us for a deep dive into Sound Meditation where you have the chance to live the mystical healing benefits of raising your vibrations by:
Experiencing drumming, chimes, the digeridoo, the crystal pendulum as well as crystal and Tibetan bowls
Cultivating steadfastness with chanting, toning and humming
Journeying to the heart as the gateway to other states of consciousness
Having a reunion with a loved one in Spirit
This life is a blessing and these sound modalities exist to help us shift to a higher, more joyous state of being.
Andrea leaves you with a real toolbox of Sound tools and techniques as well as two wonderful sound tracks you can use to cultivate deep peace and wellbeing.  You'll keep benefitting from this workshop long after the last crystal bowl's vibration has ended.
Paper and pen, headphones and a nice quiet, comfy spot are recommended.
2:30 - 4:30 pm EDT Workshops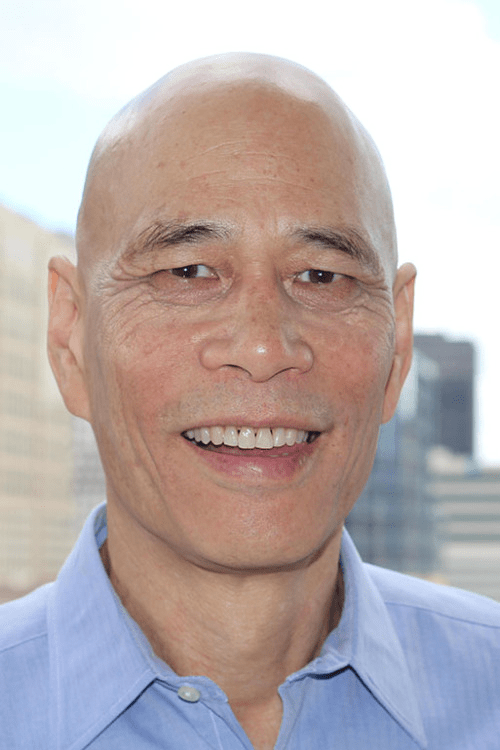 NDEs — Opening Us To Past Life Experiences That Enlighten Our Present & Future
Th. Sep. 2nd – 2:30-4:30 pm ET
I will draw on my 1972 NDE to show how that experience can open us up to our Past Life Memories (mine started in 1977), and how those memories (mine reach back 6,000 years now; 25 lifetimes so far) can inform us more about who we are in the Present, which forms the basis for a strong Illuminated Future.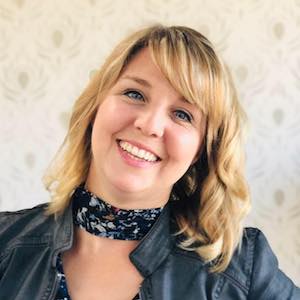 Experiencing the Other Side through Crystal Bowls, Music, Imagery and Essential Oils
Th. Sep. 2nd – 2:30-4:30 pm ET
This workshop will give participants the opportunity to experience spiritual connections through guided meditation, sound vibration and more. Ellen's goal is to help others experience a glimpse of what she witnessed in her childhood near death experience to connect with messages that will support harmonious, authentic, and divinely guided lives.
She will play crystal singing bowls, provide aroma release using essential oils, guided imagery through music, deep somatic experiencing and intuitive insight to help participants reconnect to their higher self and dive in to the intentions they bring to the workshop.
Ellen will call in the support of light beings, spirit guides and ascended masters to support visions within the workshop. She has communicated with light beings since experiencing her Near Death Experience over thirty years ago. During the workshop, she will share some of the impactful spiritual lessons she received while on the other side.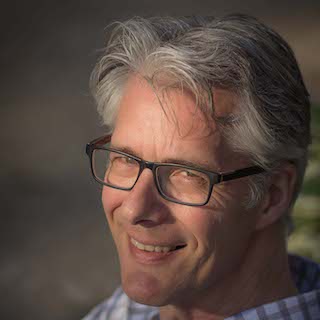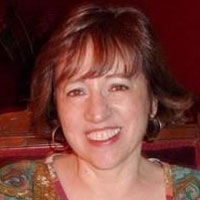 Your Ego IS Your Homework: How NDEs: Direct Us to Meet and Manage Our Ego
Rev. David Maginley, MDiv & Rebecca Valla, MD
Th. Sep. 2nd – 2:30-4:30 pm ET
OK, you have an NDE, and you're back to do…what?  And why?  Maybe you were told it's not your time.  Maybe you were given a choice, and came back for the sake of love for family, even for humanity. Or perhaps you simply woke up here…back again!  Or, you're convinced that experiencers have been shown what we ALL need to see; that we have healing and growth work to do.  We are here to shine, and yet our insistent, persistent, and at times ridiculous ego obscures our bright light. 
Join Psychiatrist and Self-Love teacher, Dr. Rebecca Valla, MD, and Rev. David Maginley, Inter-faith Chaplain, NDEr and 4X cancer survivor, as we explore how our ego IS our homework. 
Experience practices to re-center yourself in Spirit-identity, so as to use ego as a tool of the human experience. Learn similarities between trauma and extraordinary spiritual experiences, where transformation can be facilitated through the shattering of ego boundaries and the explosive acceleration of creative forces.  Learn of the architecture of consciousness, and why suffering and death are so effective in moving us into our Spirit-identity.  Become not only familiar with your ego's defense mechanisms in this growth process, but compassionately wise in responding to them.  
Through this, you will experience a visceral, heart-centered knowledge that you are, indeed, a spiritual being having a human experience. Together, we will realize love, not as an emotion, but as the highest state of consciousness, from which we emanate.  Time to do our homework!
5:00 - 7:00 pm EDT Workshops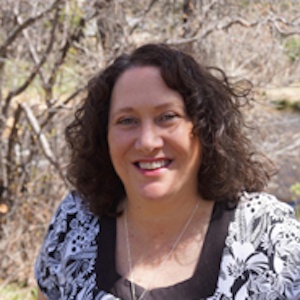 The Crystalline Grid - Connecting With Our Past, Present and Future
Th. Sep. 2nd – 5:00-7:00 pm ET
Who are you really? Are you from the past, the present, or maybe even the future?
Time is an illusion on our planet! Given this, we can all connect with our past, present and future at any time. In this connection, we discover who we truly are – beautiful souls traveling with other souls, creating experiences for our soul's expansion.
In this workshop, you will learn:
How to access that energy space where our past and present are recorded – the Crystalline Grid 
How to explore your future by asking questions about life, relationships, connections to people, places, things and animals. 
How to use meditation, automatic writing, and set intention about what you want in your life, and in your future, based upon what you learn from your past.
You will be having some great conversations with your soul in that beautiful space where all information is accessible, so be sure to bring a notebook, pen, or electronic notepad to journal the experiences!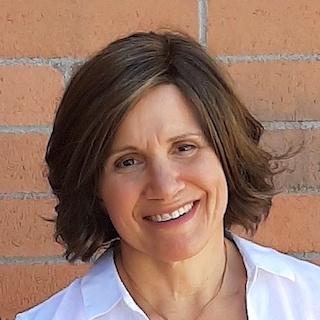 Walking in the Light: Enhancing Peace, Love, and Connection Using NDE Wisdom
Th. Sep. 2nd – 5:00-7:00 pm ET
Events of the last year have affected nearly everyone on the planet. Therapists are seeing record numbers of patients for depression and anxiety, and worries about the future keep people hobbled by fear and uncertainty. Are there ways to easily enhance peace and connection in our lives, ways that derive from the lessons of NDEs? This short workshop will give the audience simple ways to enhance love and connection in their lives after a year or more of uncertainty and fear.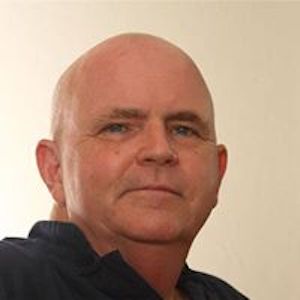 Energetic Change Agent: Reactivate, Redirect, Recharge Your Energy For Positive Change
Th. Sep. 2nd – 5:00-7:00 pm ET
Don Lynch will share the gifts that he gained from three different Near-Death Experiences. His inner guidance system was activated and continues to increase as a Vital Energy Body Transformer. He will offer his knowledge as a LIVE Demonstration for the audience that explains the Quantum Science around his activations
7:30 - 9:30 pm EDT Workshops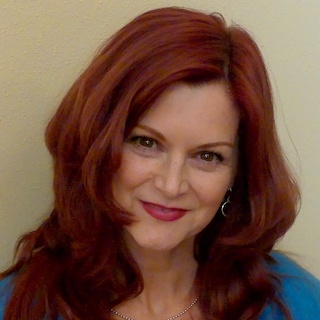 How To Interrupt Worry and Anxiety "Loops" With the De-Looping Method and Neuroscience
Th. Sep. 2nd – 7:30-9:30 pm ET
We have been through a LOT recently with the pandemic and chaos in the world. When life is this intense, it's easy to "loop" on worries and negative thoughts, like hamsters on a wheel, unable to stop the cycle of negative thinking. The result is a downward spiral in mood, relationships, health, and productivity.
In this experiential workshop, I will briefly relate my NDE and the wisdom I learned about the power of our thoughts. Then you'll learn specific methods to shift and release your worry and anxiety; calm the nervous system; and begin to reprogram your thoughts.
You will learn to:
Use neuroscience to remake neural pathways, and transform worries and repetitive, negative thoughts into more calm and productive thinking;
Catch, and detach from, a worry before it has a chance to "hook" you;
Reframe worrisome situations to see them more realistically – often even with appreciation;
Learn and practice a breathing technique to quickly release anxiety and stress; and a short meditation that provides surprising clarity and solutions to challenging situations.
BRING: Notebook, pen, and one worry to work with, that is draining and distracting you from the joys of life.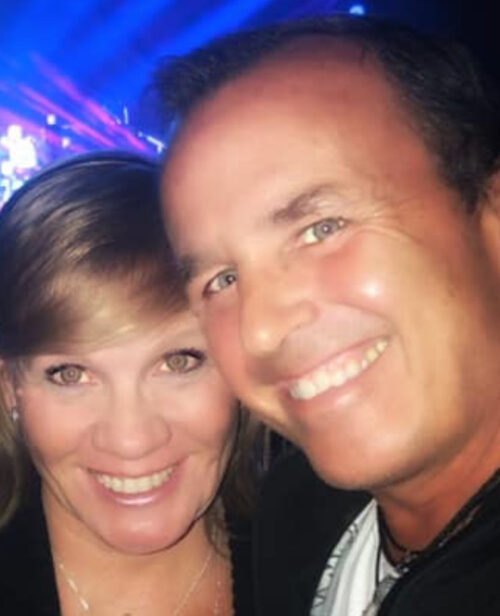 The Place Between Here and There - A Beautiful Near-Death Experience
Katherine Plant & Stephen Weber, MS
Th. Sep. 2nd – 7:30-9:30 pm ET
There is a place beyond this one – a place where we learn about our immortality, the reasons for life and death, and the wisdom of the Universe. It is a place where we meet beings that have attained mastery, sync with the Akashic records, and reunite with loved ones and pets.  It is a place where we learn what love really is, understand that we are always directed with signs and synchronicities, and review our lives with enlightened awareness.  It is a place where we learn to forgive, love unconditionally, and understand and appreciate duality.  It is a place that teaches us how to live in this challenging world and to do so blissfully, joyfully, and completely.  This place is called The Place Between Here and There. 
Enjoy a fascinating account of this place given by Stephen Weber, who spent three weeks there after experiencing a near-fatal motorcycle accident. This trip to the realm of all love and light changed a once non-spiritual biker into a now-spiritual teacher.  Along with an account by his partner, Katherine Plant, who visited him in this place as her higher self, you will learn how communication between spiritual realms is possible and encouraged.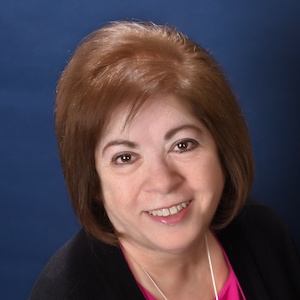 Using Soul Writing to Process an NDE
Th. Sep. 2nd – 7:30-9:30 pm ET
Having experienced an NDE, you may be trying to process numerous questions that seemingly have no answers. The truth is, there is an answer to every question you have about your experience. Those answers can be found through Soul Writing, a written form of meditation. With Soul Writing, you communicate with a divine presence and get a written response. It's like a 24/7 direct line to highly-evolved guidance counselors who are just waiting to hear from you. 
During this workshop you will: 
Plug in to your inner guidance.
Obtain greater understanding and deeper insights into your NDE.
Explore how soul writing can be used to tap into other areas of your life.
A PowerPoint overview of Soul Writing will be followed by an experiential session. Have a pen and journal handy for the guided reverie and Soul Writing session. Soul Writing is something anyone can do and do well, even on the first try. See what a profound change it can make in your life!